Launched by Art of Change 21 in 2015 ahead of the COP21,  Maskbook is the first participatory, artistic and citizen action project addressing the existing link between health, air pollution and climate change.
International work of art, Maskbook raises awareness and mobilizes people for the environment, using the mask as a symbol. Through Maskbook, the anti-pollution (or dust) mask, the symbol for pollution, is transformed into a symbol for solutions. 
Its aim is to mobilize citizens through creativity and via "DIY" in order to raise awareness on the increasingly high stakes of air pollution and global warming, and their impact on health. 
Maskbook is an international project. The mask is a universal symbol that is recognizable by all cultures and regions of the world. Maskbook already has thousands of participants worldwide, from over 30 countries, and more than 12 countries have already hosted Maskbook projects (exhibitions, workshops, etc.) including Ecuador, South Korea, China, Kenya, Belgium, and Cambodia, to name a few. There are many ways to participate in the Maskbook project:
mask-creation workshops

exhibitions

an online portrait gallery

a mobile app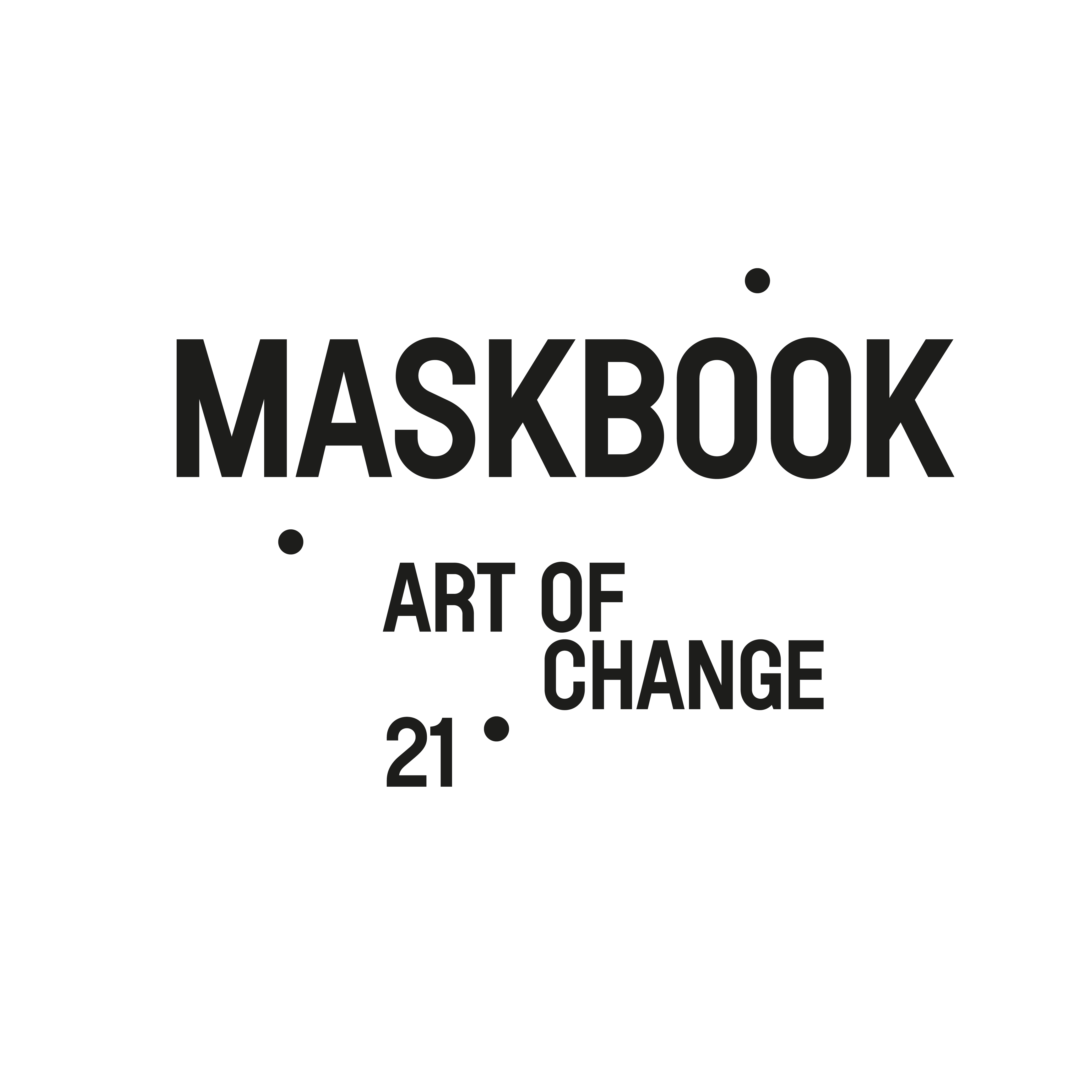 KEY FIGURES
Click here
More than 2500 portraits on maskbook.org

Participants from more over 60 countries (India, France, China, Ecuador, South Korea, Morocco, Kenya…)

Over 70 workshops of masks creation

10 exhibitions

30 personalities from sustainable development and art already masked
The idea of Maskbook was born during the first "Conclave" (see the action Conclave of the 21) organized by Art of Change 21 at the end of 2014. Chinese artist Wen Fang, who participated in this event, is credited with having thought of the name "Maskbook", "In China we do not have Facebook, but since we are all wearing masks to protect us against pollution, if we had it, Facebook should be renamed Maskbook!".
Since 2016, the UN Environment and the Climate and Clean Air Coalition have been an institutional partner of Maskbook, and the Schneider Electric Foundation is its main partner.