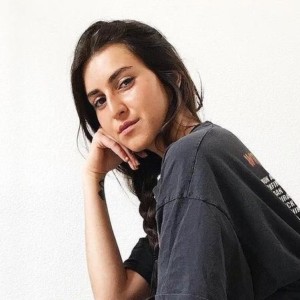 Céline Chiasera
Project Manager
Céline started her professional career in the cultural sector, where she sharpened her taste for versatility and combining practices – performing her own music and collaborating with other artists. 
Trained in communication and cultural events, she then defended the role of the artist as a vector of change at Darwin, in Bordeaux, where in 2019, she participated in the organization of several music and art events, exhibitions and the eco-conscious festival, Climax.
As an artist, she is passionate about music and contemporary art, and aspires to become a key player in the cultural sector for environmental protection. It is with this desire, to find the point of intersection between artistic expression and environmental issues, that inspired Céline to join the Art of Change 21 team in 2021 as an exhibition project manager, in relation to the engaged artistic community; as an article writer, a communicator, etc.. Céline's contribution to the association is multifaceted.
She was born in Abidjan in the Ivory Coast, and spent parts of her childhood in Senegal and Spain. As a result, Céline developed an appetite for languages as well as an unlimited curiosity.
She holds a Master's degree in Cultural Engineering & Management at ICART.