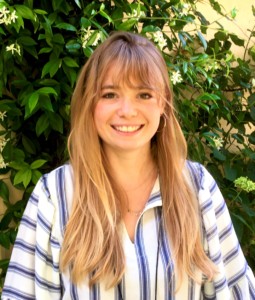 Marguerite Rousseau, Project Manager
Marguerite has worked with Art of Change 21 on a regular and part-time basis since 2018.
Highly versatile, she manages the administration side of the association, as well as being involved in the Maskbook project and relations with other organisations.
With over 15 years' experience with the Scouts and Guides of France movement, Marguerite knows the world of associations well. As a scout leader, she has been supervising young teenagers for the past five years. In this role, she is committed to accompanying young people towards a responsible and civic way of life.
In 2019, Marguerite graduated from IESA Art&Culture, Paris, with a master's degree in cultural management and a bachelor's in management.
In addition to her work with Art of Change 21, Marguerite heads missions in cultural activities and organic market gardening.
She is also an enthusiastic hiker! Undaunted by kilometres, she always covers them with a smile from start to finish; an approach that sums up her warm and spirited character.