Masktrotter is the nomadic and inclusive version of Maskbook.
A masktrotter is a globe-trotter or traveler who wishes to give an element of art, ecology and solidarity to his travels. Its action is to meet others and start the dialogue, with those whose daily reality reflects the current environmental crisis. The objective is to propose to individuals to create with them a mask and to realize their portrait, which will then be shared accompanied by their testimony on Maskbook.org.
The Masktrotter project is an agent of solidarity between peoples, and particularly between the major carbon emitting countries and the countries most affected by the environmental crisis. Valuable testimonials about health, climate change and air pollution are collected from people around the world, and highlighted through the online portrait gallery. Their masks can even be exhibited in large cultural and environmental events.
The project Masktrotter values ​​sharing, creation and collective action, it is an invitation to travel and meet, through artistic creation.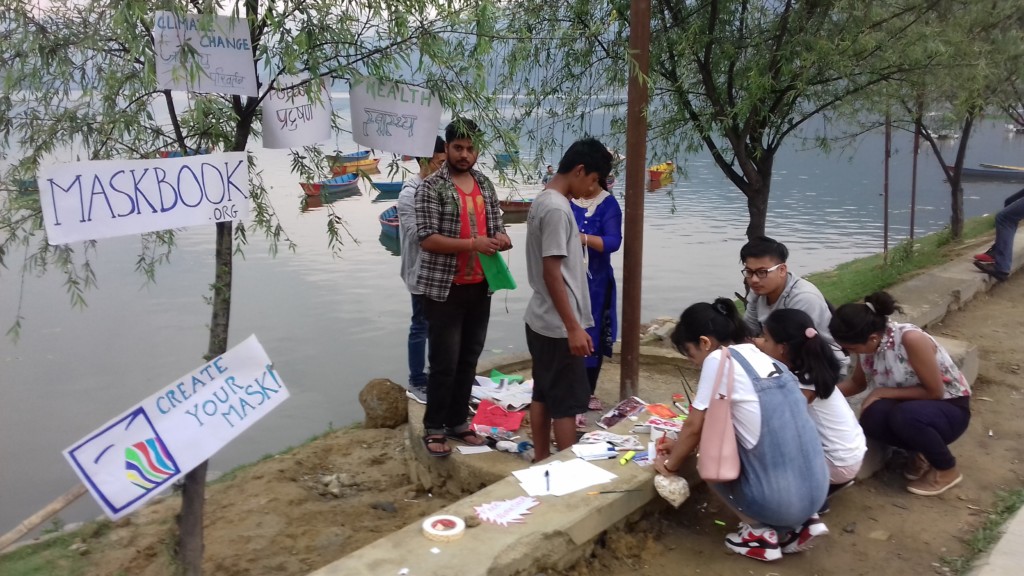 Workshop organized by our masktrotter Nicolas in Pokhara, Nepal
If you have a camera and a great desire to meet others, then you're ready!
To participate: maskbook@artofchange21.com
The Art of Change 21 team will provide you with a mini guide with more detailed information on the organization of the Maskbook workshops, even in the middle of the jungle!
Masktrotter's patron is photographer Pierre de Vallombreuse, a world-renowned traveler and photographer specialized in tribal peoples.