Launched in 2015, Caire Game is an interactive online tool and game that enables citizens to take their own action(s) against global warming by reducing their CO2 emissions. The game suggests concrete measures that can be adopted by players to help reduce overall global warming.
Caire is the contraction of "Care" and "Air" and offers to all a non-dramatic and accessible way of taking greater care of our air for ourselves and future generations.
The website Caire Game proposes over 150 one-time accessible and sometimes surprising actions, beneficial for the climate and for individuals, their health, their wallet and their social life, etc.
Caire Game is also tailored for the individual experience. The player is invited to choose a benefit (save money, meet people, etc.) and a difficulty level (easy to advanced) before they "spin a virtual wheel" which randomly assigns three actions that he/she can take to reduce their carbon footprint.
Caire Game currently gathers more than 5,000 participants and accounts for more than 300 tonnes of CO2 saved.
The website exists in French, English and Arabic. In 2016, the Arabic version of the game was launched for the occasion of the COP22 which included actions that were adapted to the Maghreb lifestyles.
Caire Game also includes offline animations, with a "wheel of fortune" and initiations into original actions.
Caire Game  has been supported since 2016 by the Schneider Electric Foundation as main partner.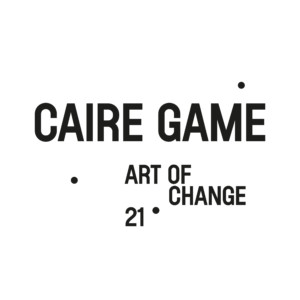 KEY FIGURES
Click here
• 5,000 players
• 11,120 actions realised
• 300 tonnes of CO2 saved
• 2 weeks of campaigning organised by the Ville de Paris, that is 1,200 posters in Paris and 1 page dedicated to "Cop ou pas Cop?" on the website of the Mairie de Paris.
• 3 degrees of effort available: easy, moderate and great challenge.
• 5 benefits of choice (health, finance, relationship, everyday life, skills)