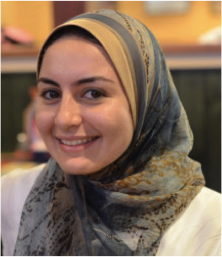 Mariam Allam, youth engaged for climate – Egypt
Member of Le Conclave 2014
Mariam is an undergraduate majoring in Political Science at Cairo University. She is set to graduate in 2015 with also completing a minor in Public Administration. Mariam is passionate about environment and sustainable development with a special focus on climate change issues and climate policy and she has been following the UNFCCC climate negotiations for 3 years. She has also been following the sustainable development goals both nationally and internationally.
Mariam is a member of the Egyptian National Youth Consultants to the National Population Council, representing youth voices in the National Post-2015 Development Agenda. She is Cairo University representative at the World Environment Students Network (WSEN), the National Coordinator of the Arab Youth Climate Movement (AYCM) an independent body that works to create a generation-wide movement across the Middle East & North Africa to solve the climate crisis, and to assess and support the establishment of legally binding agreements to deal with climate change issues within international negotiations. She is also the focal person of the African Youth Initiative on Climate Change (AYICC) an umbrella initiative of all youth organizations in Africa working on climate change. Meantime, she was the Egyptian Civil Society representative at the UNFCCC National government delegation meeting for COP20 and COP21.
Thanks to her multiple hats, she is one the major players on climate change in the Middle East.