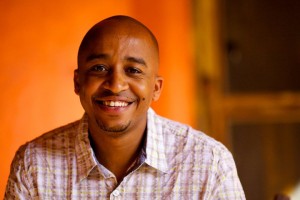 David Kobia, social entrepreneur – USA, Kenya
Member of Le Conclave 2014
David Kobia is the cofounder of Ushahidi, the trustee of iHub_Nairobi and the manager of BRCK.
Ushaihidi is a non-profit software company that develops free and open-source software for information collection, and interactive mapping for use in crisis response. It helps media, governments, NGOs and social movements to deal with earthquakes, wildfires, floods, social crisis, and citizen mobilization. One of its tools, Crowdmap, has a large application, allowing anybody to build a map using a collaborative method. Ushahidi won the NetSquared N2Y3 Mashup Challenge in 2008, received the MacArthur Award in 2013 and the Global Adaptation Index Prize in 2012.
iHub Nairobi's Innovation Hub for the technology community is an open space for the technologists, investors, tech companies and hackers in the area.
BRCK is a team of software developers, engineers and technologists who are from Africa and live there.
In 2010, David was a recipient of MIT Technology Review's TR35 award (35 top innovators under 35) and the Humanitarian of the Year award. In 2011, he accepted a Webby Award on behalf of Ushahidi.