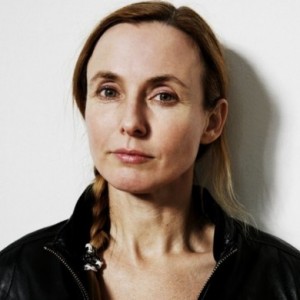 Natalie Jeremijenko, artist – United States, Australia
Member of Le Conclave 2014
Artist, engineer, eco-activist, Natalie Jeremijenko is one of the major players in innovation, between arts, technology and environment. Named one of the most influential women in the online journal Technology 2011 and one of the inaugural top young innovators by the MIT Technology Review, Natalie Jeremijenko directs the Environmental Health Clinic and is an associate professor in the NYU's visual art department. She is also affiliated with the computer science department and environmental studies program. In 2010, Neuberger Museum produced a retrospective exhibition surveying recent work, entitled Connected Environments, in addition to a solo exhibition entitled X in November, 2010 at the University of Technology, Sydney.
Her installations lead us to re our ways of life: Tree Office, a coworking space up in the trees, or the Environmental Health Clinic are surprising works who invite us to see the environment in a new way. She's also a Ted Speaker, and her last intervention got more than 400,000 views on the internet.
Natalie Jeremijenko is considered by Wired magazine as one of "the 4 most dynamic people on earth" and received the prize of most influential woman in technology in 2011 by Fast Company.
www.environmentalhealthclinic.net