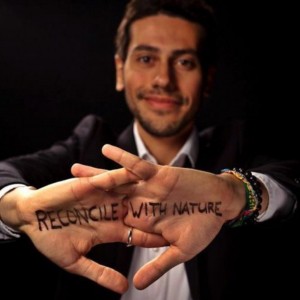 Tariq Al-Olaimy, social entrepreneur – Bahrain
Member of Le Conclave 2014
Tariq Al-Olaimy is a social entrepreneur based in Bahrain. He is the cofounder of 3BL Associates, Bahrain's first social impact consultancy and think-and-do-tank on sustainable and regenerative development of the Middle East and North African region. He is also co-founder of Al Tamasuk, an award winning social entrepreneurial approach to foster social cohesion and create employment opportunities amongst excluded communities through health education projects.
Tariq is a Biomimicry specialist (biomimicry intends to solve human problems using the brilliance of nature's design) and a driving force for a more sustainable and regenerative Middle East.
Tariq is also a climate blogger, Adopt a Negotiator member, World Economic Forum Global Shaper, and was a founding national coordinator of the Arab Youth Climate Movement. In 2013, he contributed to an Arab World Position Policy Paper for COP19.