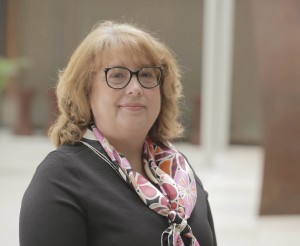 Sylvie Bénard, environment director for a French company.
Originally an agronomist, Sylvie Bénard has been leading the environmental department of a major French group since 1992, the year where she participated at the Earth Summit in Rio.
A major player in the environmental field in France, she was president of the association Oree from 2003 to 2010. Oree brings companies and local authorities together to develop a thought process on their environmental impacts and, in particular, on environmental management and its practical implementation on the landscape level. She was also president of Institut Inspire from 2009 to 2014. She was also vice president of the strategic committee of FRB (Foundation for research in biodiversity).