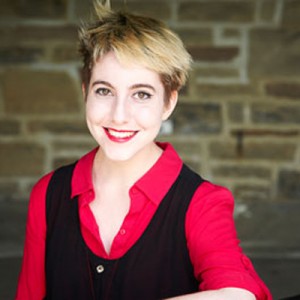 Slater Jewell-Kemker, film director – Canada
Member of Le Conclave 2014
Slater Jewell-Kemker is a 23 year old Canadian director who introduces her generation to the international youth climate movement. Born in Los Angeles to filmmaker parents, she has grown up with the idea that she could create her own media and change the world.
Slater has been making films since she was six years old, and has been recognized for her filmmaking and activism by the United Nations, Toronto International Film Festival, Sidewalk Moving Picture Festival, My Hero Film Festival, Cannes Film Festival and others. She directed An Inconvenient Youth, a film whose main goal is to give young people fighting against climate change a voice, but also to shift the perspective on the climate crisis from one of fear and misunderstanding to one of the heart.
Slater and An Inconvenient Youth are currently working with Architecture for Humanity to develop a prototype of off-the-grid facilities for small communities most affected by climate change. These shelters, designed to collect fresh water and solar power, are more than shelter during times of emergency, they are year-round safe spaces designed to address each village's cultural and communal needs.