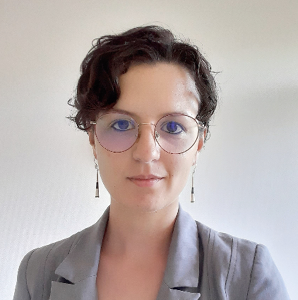 Zoé Brioude
Zoé Brioude is a student researcher and environmental and feminist activist. Brioude is a graduate of the Master of Arts: theory/practice at PSL (Paris Sciences et Lettres) and is currently finishing her studies at the École Normale Supérieure de Paris in Arts. Her research focuses on the aesthetics of contemporary eco-conscious theater and on the implementation of the ecological transition in performing arts.
She is involved with set designers and visual artists who play a major role in the ecological transition of performing arts, thus creating a bridge between visual arts, theater and the environment. 
Her commitment also extends to her own artistic practice: she has directed four student plays between 2017 and 2021, exploring feminist and ecological issues.
Zoé Brioude joined Art of Change 21 in 2022 as COP27 Project Manager and the upcoming Eco-Design Art Awards, she also contributes to Impact Art News media and the association's communication.
The team