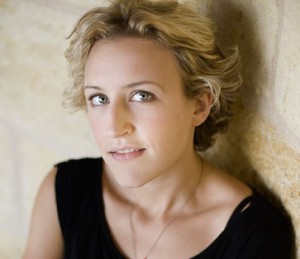 Anne-Sophie Novel, journalist.
Anne-Sophie Novel is a journalist and specialized blogger in ecology and sustainable alternatives, social innovation and sharing economy.
A key figure of the "sharing" culture in France, she leads the project "Place to B" for COP 21, which gathered bloggers from all around the world in one unique place.
She is the author of "La vie share, mode d'emploi", "Guide du locavore pour mieux consommer local" (about local consumption) and the co-author "Vive la Co-révolution" (about sharing economy) with Stéphane Riot.