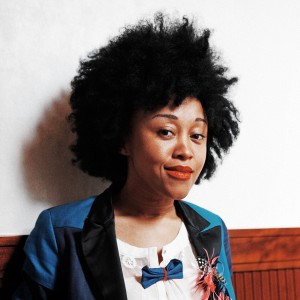 Sakina M'Sa, ethic fashion designer.

Ethical fashion designer, Sakina M'Sa is the artistic director of ethical fashion brand Sakina M'sa, and is very committed to social and environmental stakes. At the cross-roads of fashion and social stakes, her favourite theme is the social fabric in working-class areas of Paris. She also explores the social aspects of fashion through dance, contemporary art and philosophy.
Sakina also founded an integration company through sewing. Goddess of upcycling, she regularly organizes fashion parades for female prisoners in the prison of Fleury-Mérogis with
In 2015, she opened Front de Mode, the first concept store, ethically, socially and ecologically responsible, located in the neighborhood "Le Haut-Marais" in Paris.