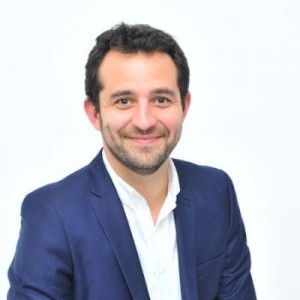 Ganaël Bascoul, co-founder and managing director of SoonSoonSoon.
Statistician-economist at ENSAE (ParisTech) , Sociologist (DEA Sciences Po Paris), and Doctor in Management Science (University of Strasbourg), Ganaël is specialized in marketing research, specifically in emerging trends and their digital use as well as sustainable development.
Former consultant (Ernst&Young) and professor-researcher (HEC, ESCP Europe) in strategy, innovation and marketing, he is today co-founder and scientific director of SoonSoonSoon, first crowdsourced platform on innovation and prospective, in charge of strategic marketing consultancy missions.