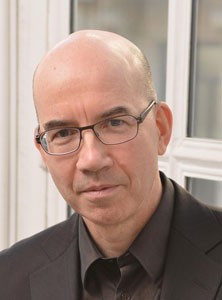 Jean-Pierre Sicard, deputy CEO at CDC Climat.
Serving the energy transition, CDC Climat is Caisse des Dépôts' subsidiary dedicated to the fight against climate change. It invests alone or with partners in projects that reduce GHG emissions or improve energy efficiency. It advises public institutions on climate change strategies. Its research team conducts independent analyses in the field of climate change economy.
At the Caisse des Dépôts, Jean-Pierre Sicard took charge of strategic foresight, between 1998 and 2001. Then, he created Novethic, a research centre for sustainable development and responsible investment for which he is currently president. He was then Sustainable Development Director at Caisse des Dépôts from April 2004 to March 2009. Before joining Caisse des Dépôts, Mr. Sicard founded and directed an audiovisual production company. He is chairman of the Think Tank 2° Investing Initiative that promotes the integration of climate constraints in both financial institution's investment strategies and financial regulatory framework.