The end of 2020 is looming, leaving behind trying months, both for the art world and the environment, but also for society as a whole.
For the last issue of the year, special Christmas, Impact Art News is offering a combination between gifts and commitment by selecting artworks, books, objects, or accessories, starting at 1 euro, fusing art and environment.
Have a wonderful holiday season.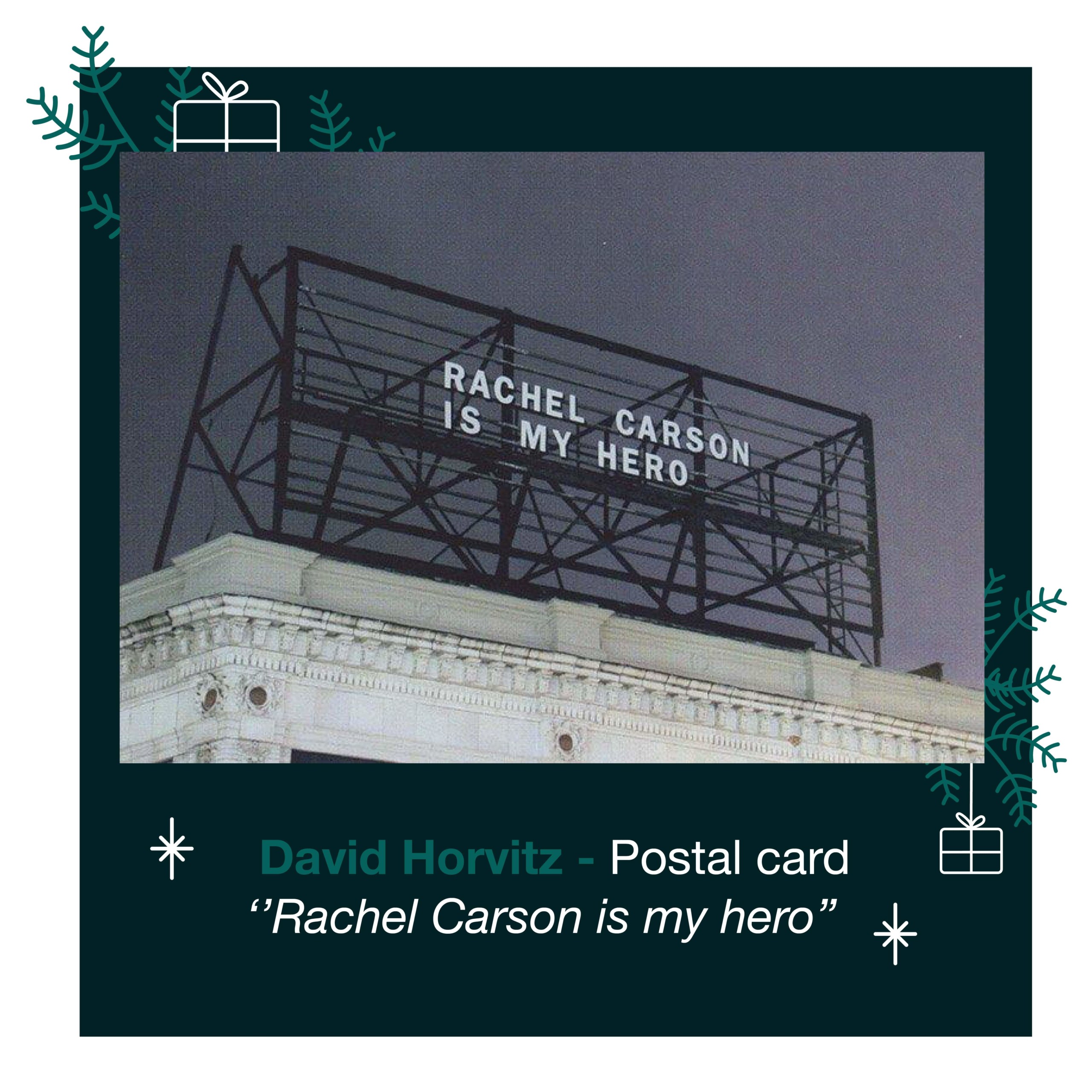 A postcard by David Horvitz for everyone who wishes to have a major figure of the environmental cause as a superhero: Rachel Carson was a famous American marine biologist who published Silent Spring in 1962, a work that helped launch the environmental movement around the world.
An Yvon Lambert special edition, Paris
To order online here
Price: 1€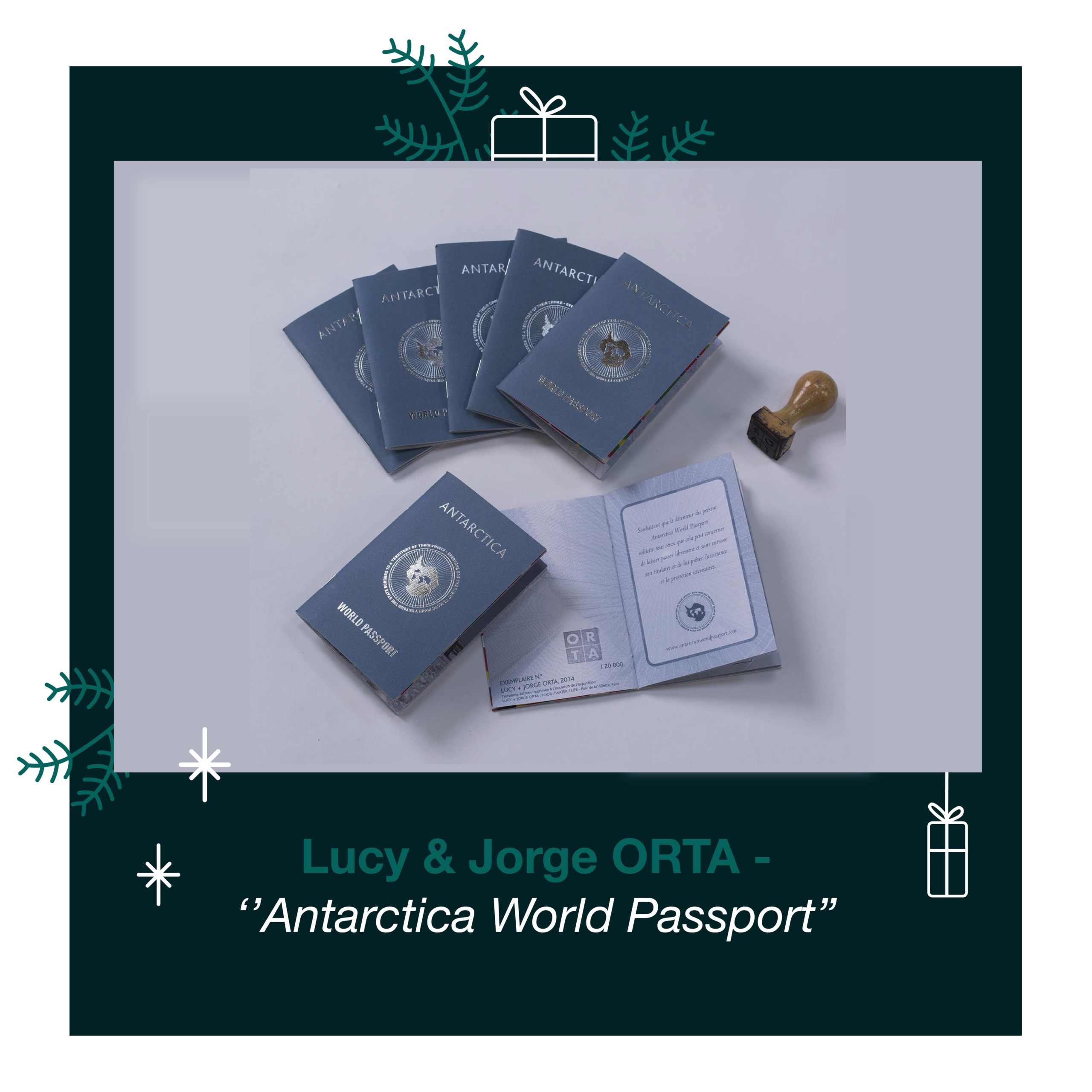 A one-of-a-kind, limited edition work of art designed and signed by artists Lucy + Jorge Orta. This imaginary passport from the only region of the world that does not belong to any country – Antarctica – allows everyone to become a member of the Universal Antarctic Community!
Available in French and English
Order online at Etsy here
Price: 5€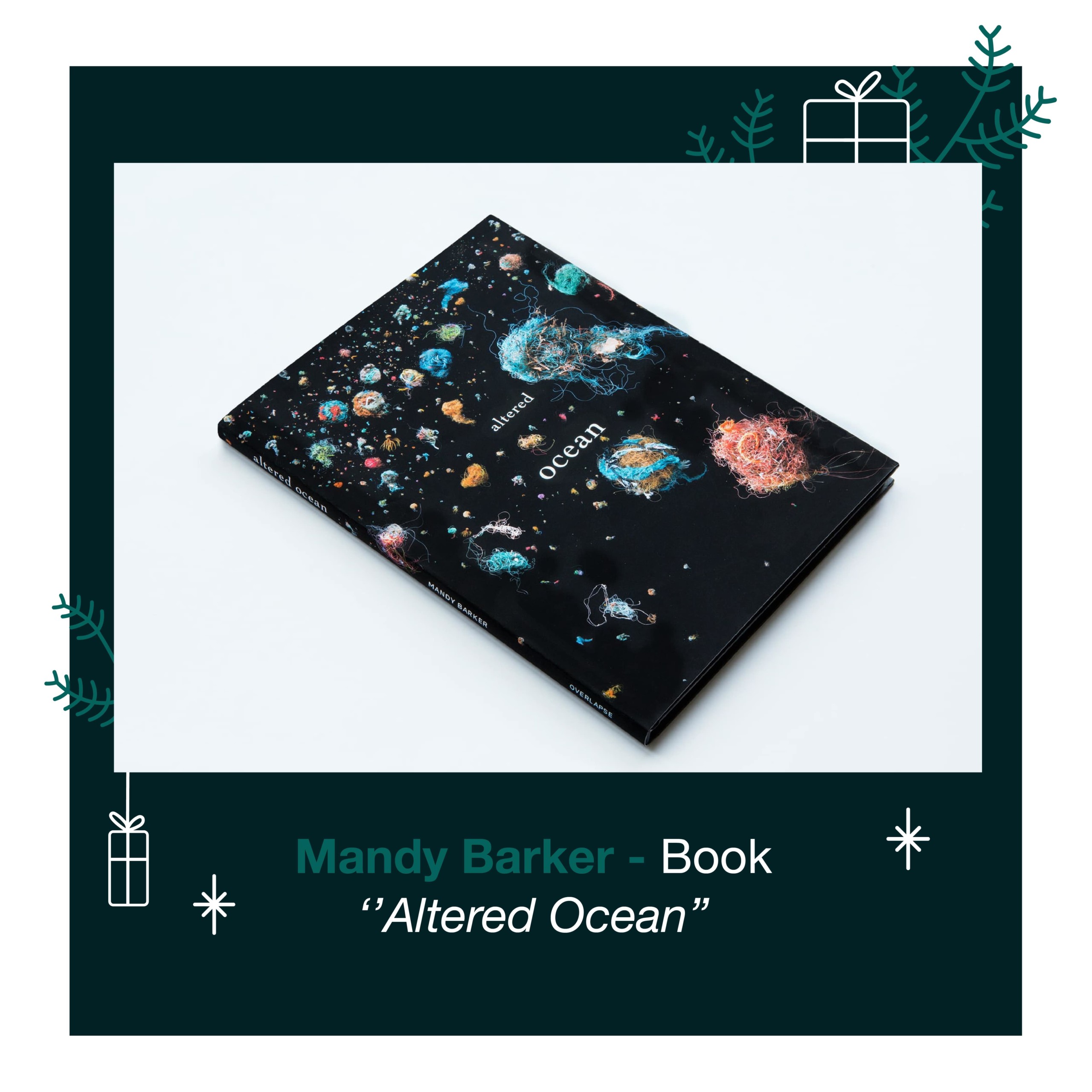 Iconic British photographer Mandy Barker offers her best photographic shots of ocean waste here. A frightening, astounding, very often mesmerizing deep dive into the ocean, which questions plastic pollution in our oceans.
19.5 x 27 cm, 144 pages, 85 colour photographs + 32 sketchbook illustrations.
Order online here
Price: £30 (33€)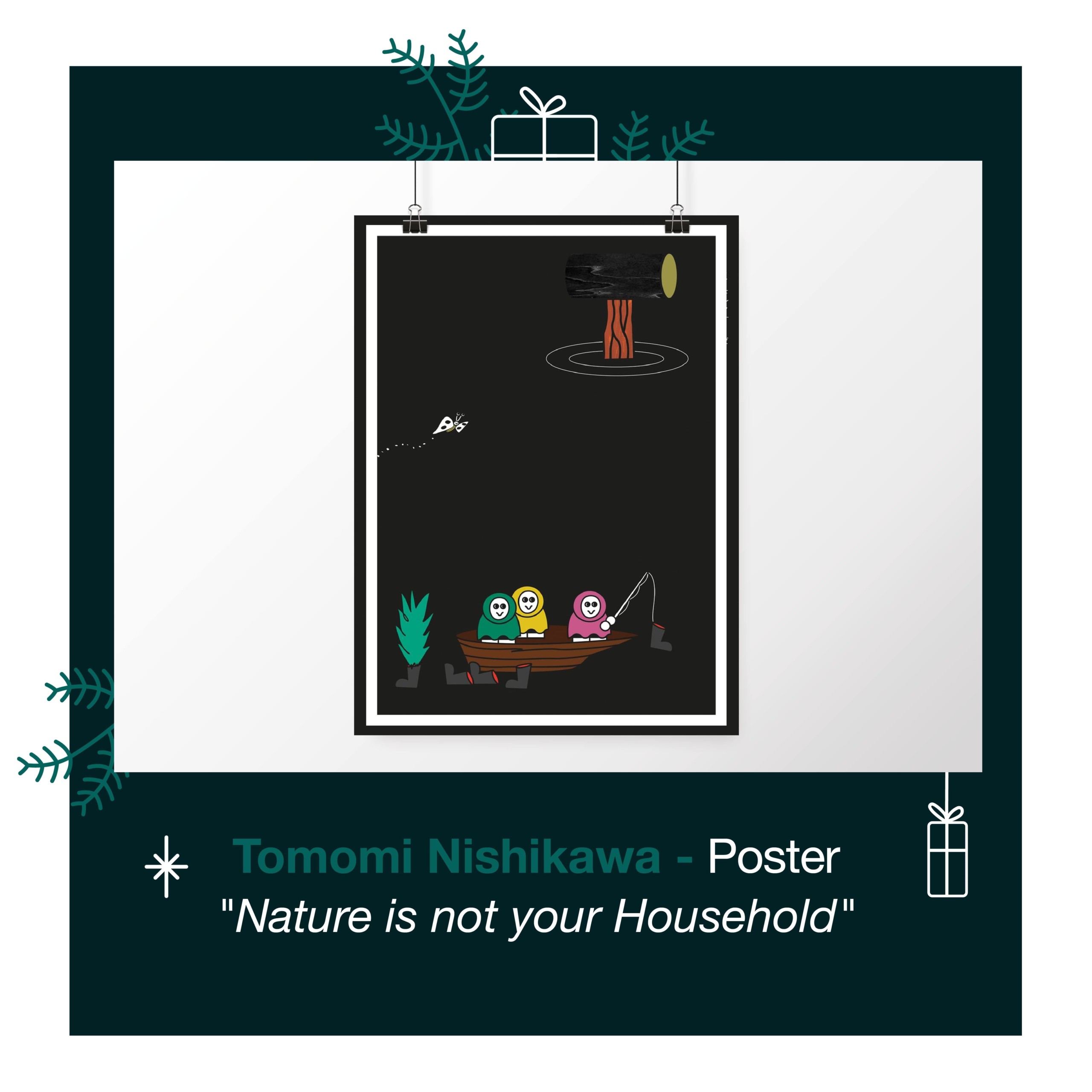 For budding young philosophers, a poster by the Japanese illustrator Tomomi Nishikawa. He is one of 13 Japanese designers and illustrators to capture the thoughts of the Italian botanist and philosopher Emanuele Coccia. Proceeds from the sale of these posters will be donated to the More Trees Forest Protection Organization. Edition of 10 copies, 50,0 x 70,7 cm
Sold exclusively at the Volumes Bookstore, Paris.
Price: 55€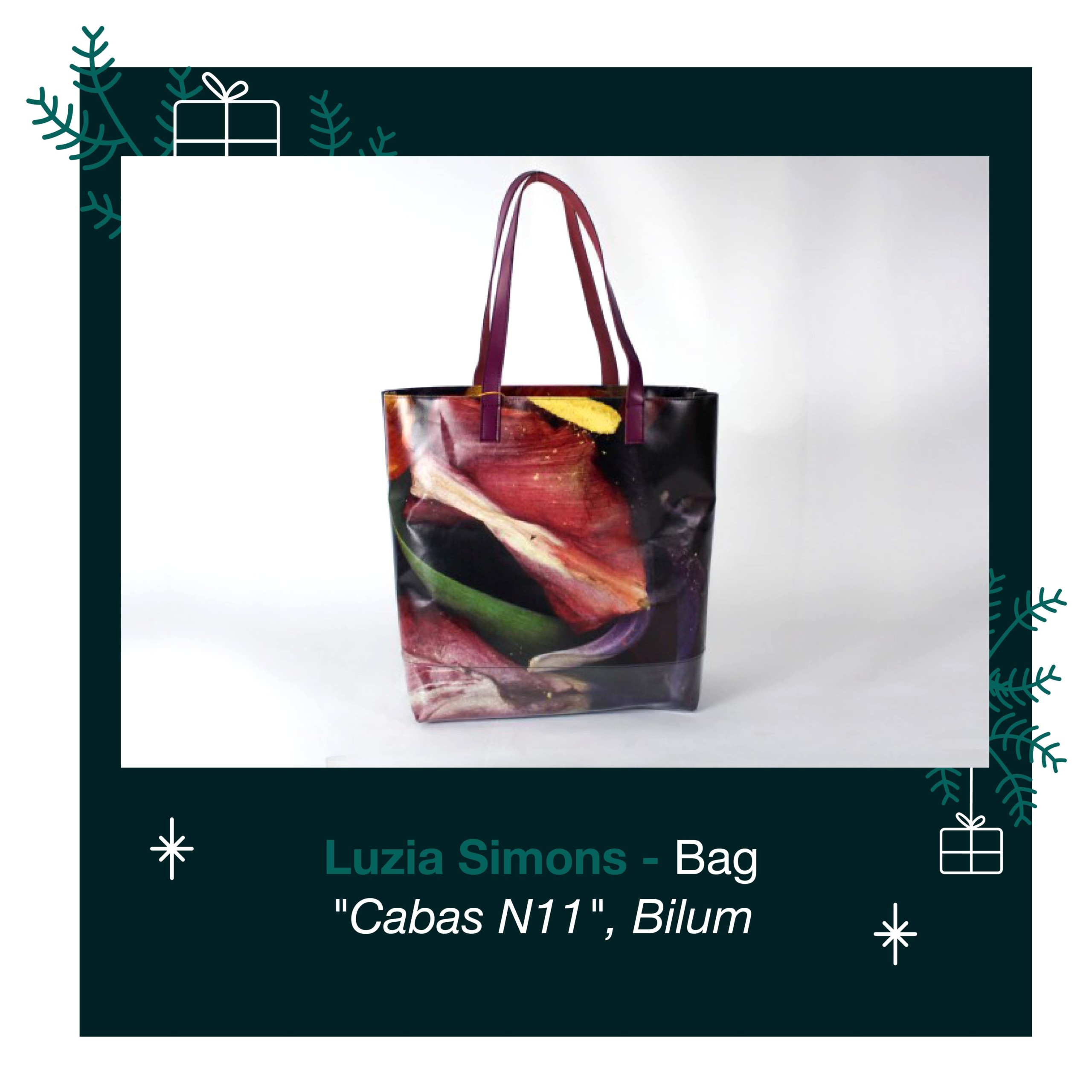 A unique and original shopping bag made and manufactured in France by the upcycling company Bilum, inspired by the artist Luzia Simons exhibition tarpaulin from the National Archives in 2017.
To order online here
Price: 115€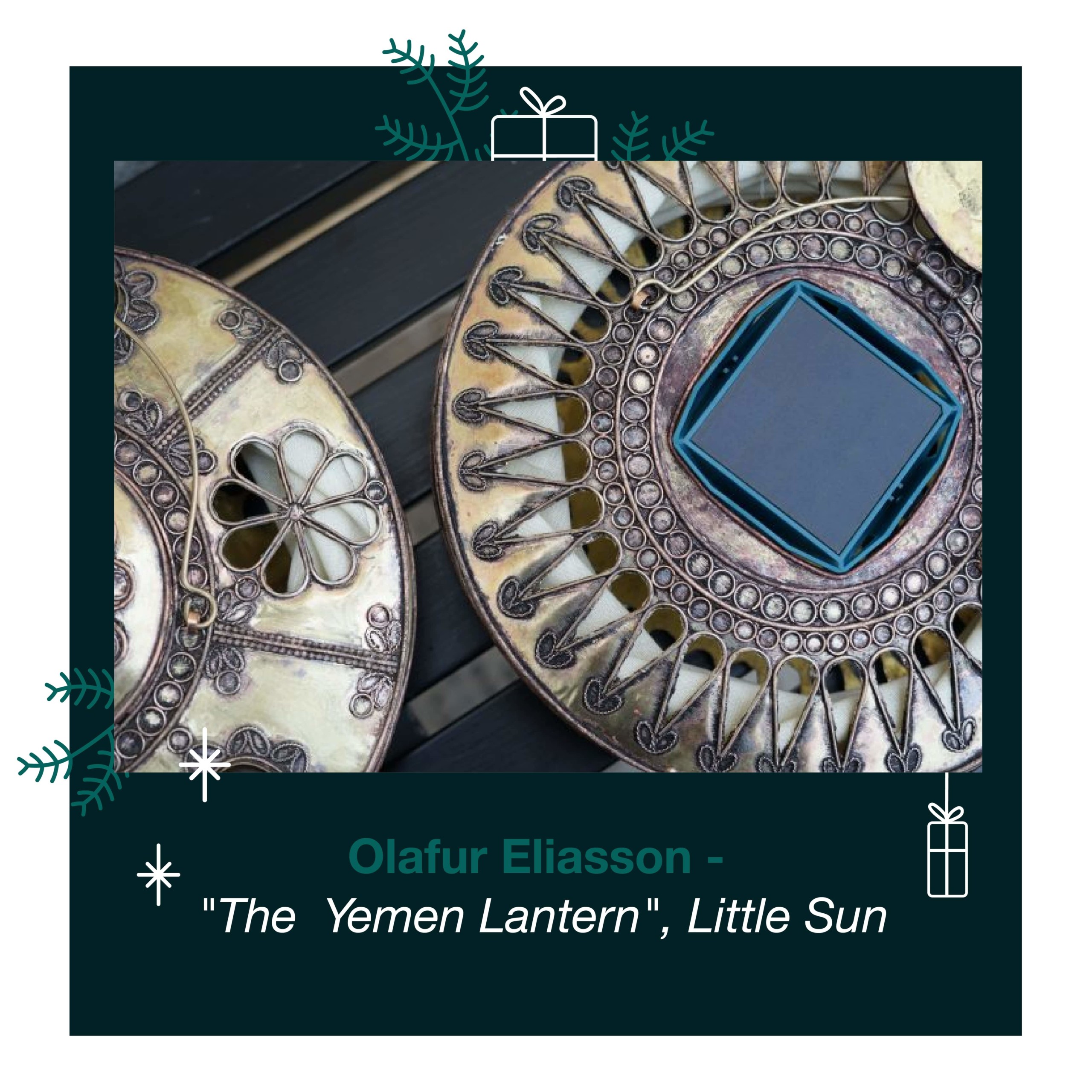 Traditional lanterns powered by Little Sun's solar energy, handcrafted by goldsmiths and craftsmen from the old city of Sana'a in Yemen. Buying these lanterns helps to financially support the artisanal and local economy of Yemen, now devastated by conflict.
An unprecedented collaboration between Little Sun (co-founded by Olafur Eliasson), warfair  (Denmark) and The Yemen Journey. Two models are available Sheba and Zadid
25cm in diameter and 42cm high (unfolded)
Available only online for European Union countries. Contact Little Sun for international orders.
Order online here
Model Sheba at 318€ / Model Zadid at 338€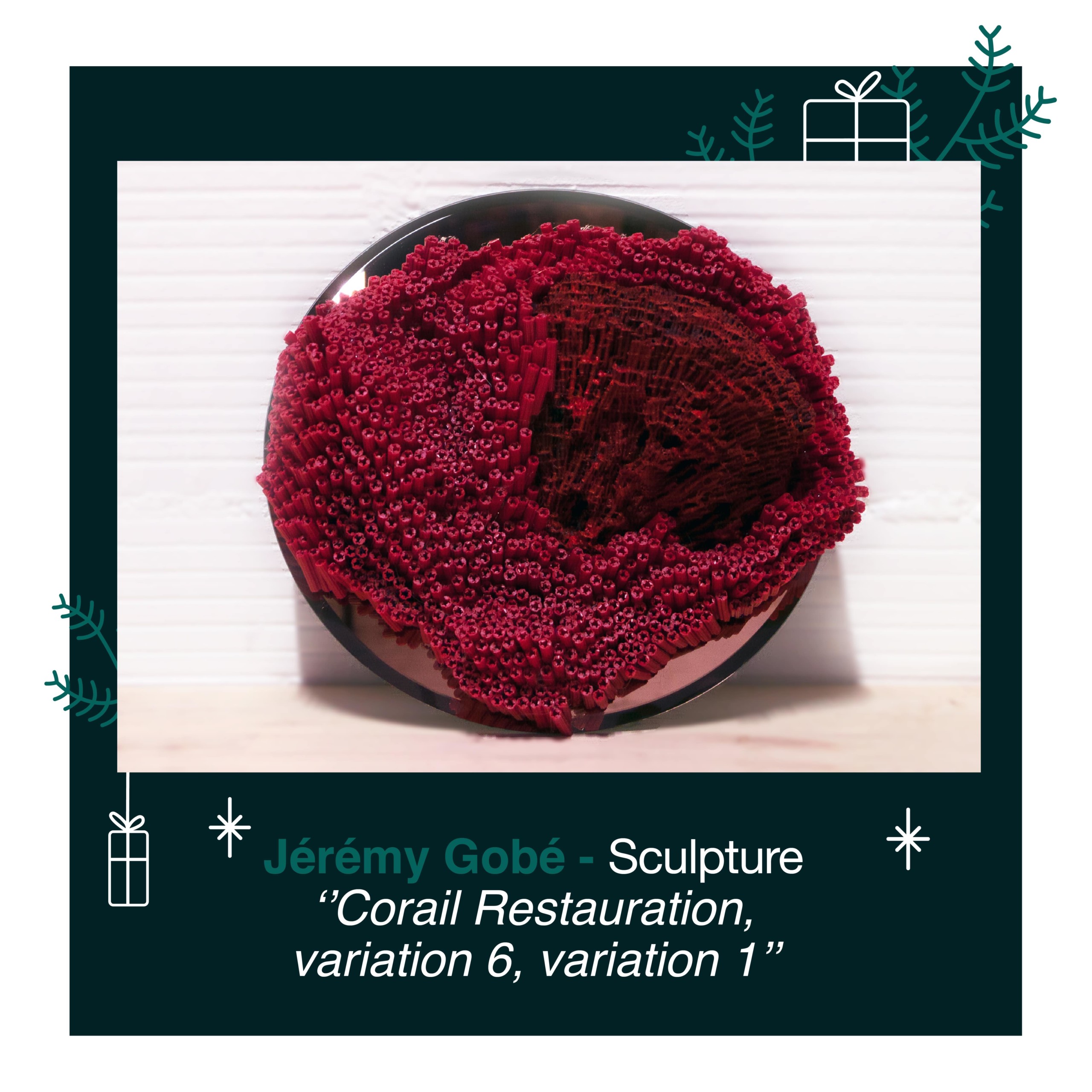 An exclusive offer for this issue of Impact Art News.
Treat yourself to a sculpture by the French artist Jérémy Gobé at a great price, and at the same time support a coral protection project.
The money will be donated to the Coral Artefact endowment fund, founded by Gobé, that aims to regenerate coral with lace made of organic cotton from "Puy-en-Velay". Size: 30cm in diameter
Mirror, coral, construction pegs 
More information: 
jeremy@corailartefact.com
Price: 2,000€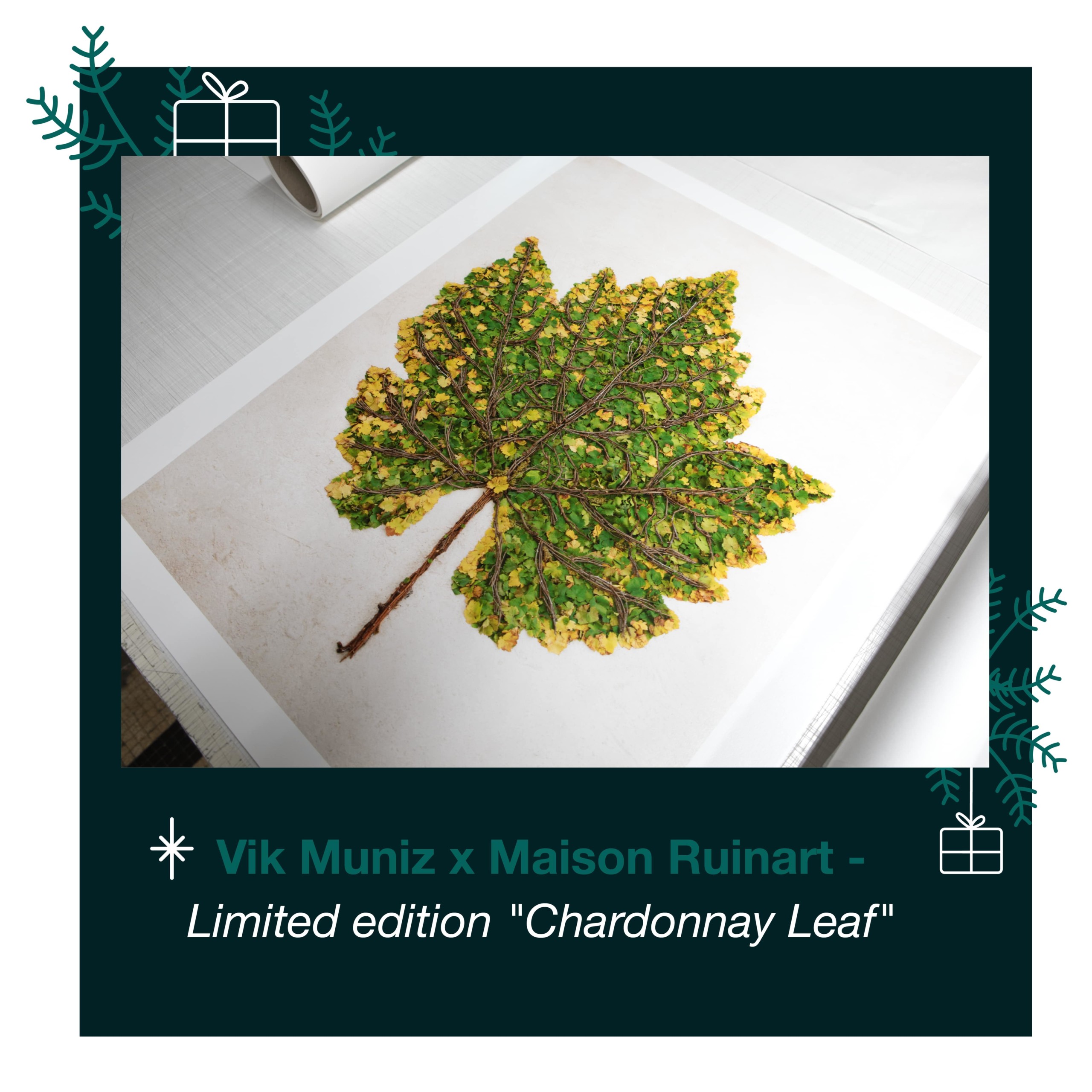 An exclusive offer for this issue of Impact Art News.
Support the Amazon rainforest by donating 5,000€ to Imazon (the Institute of Man and Environment of the Amazon) and receive "Chardonnay Leaf" in exchange, a photograph taken from the giant installation made from leaves of the green-skinned grape, a work created in 2019 by the world-renowned Brazilian artist Vik Muniz as part of his carte blanche with the Maison Ruinart. 
Edition of 30 signed copies, numbered, delivered unframed.
Dimensions: 50cm X 70cm 
Price: 5,000€
A selection by Alice Audouin, Faustine Dehan et Marie Leprêtre
December 2020
Find the Impact Art News n°25 – December 2020
To subscribe to Impact Art News (free): here